Yasuko Fukuda Scholarship Foundation, Acknowledged as Public Interest Association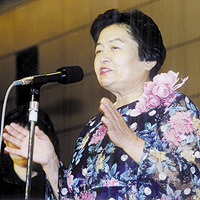 Yasuko Fukuda Scholarship Foundation that supports young talented pianists to study abroad is acknowledged as a public interest incorporated association on December 15th 2011, by the Cabinet Office of the Goverment of Japan.
Back in 2002, the 1st scholarship audition was held after the will of the late Yasuko Fukuda (founder of PTNA) to discover young distinguished pianists and to offer 1 million yen scholarship. The activity has been expanding since then, while being loyal to its original purpose. Besides organizing biennial scholarship audition, It offers young pianists opportunities for masterclass by renowned oversea professors, and supports them participating in international festivals & seminars throughout the year. The Yasuko Fukuda Prize winners are Shohei SEKIMOTO (2003), Rina SUDO (2005), Matthew LAW (2007), Tomoki SAKATA (2009), Aimi KOBAYASHI (2011), and a few others received prize of excellence each year. The expansion of those activities was resulted in the establishment of Yasuko Fukuda Scholarship Foundation in 2010, soon followed by the acknowledgement as a general incorporated foundation.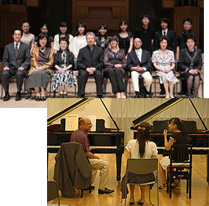 From 2011, the renewed Yasuko Fukuda Scholarship Foundation as a public interest incorporated association, is organized by the founding members and newly appointed executive board members who dedicate themselves in the world of music in Japan; Tokihiko UMEZU (The Mainichi Newspapers Co., Ltd), Masayuki SEKITA (Vice Chairman of Japan Arts Corporation), Masafumi NISHIMAKI (Director of planning and production section at Toppan Hall).
It is ran by donations from individuals and corporations, and donors are entitled to have the favorable tax treatment.