Data
1.Active Participation
Steady Increase of Membership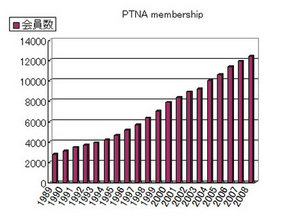 From the foundation in 1968, PTNA membership is on steady increase. As of December 2008, 12,378 affiliate members involve in the activities of PTNA.
Participants of PTNA major events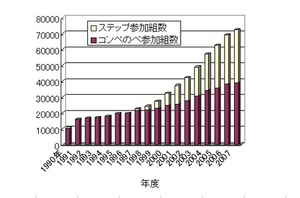 PTNA Piano Competition (1977-) and PTNA Piano STEP (1997-) are the two major national events of PTNA. STEP has spread out rapidly in the last ten years, and now it came to share the similar population as competition. As of 2007, 72,325 participants joined either of those events altogether.