Data
2.Youth Audience Project
Concert in STEP- Professionals and amateurs on the same stage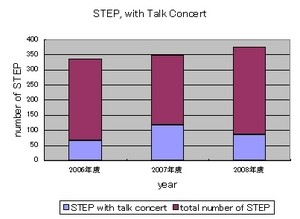 STEP, the educational concert, often combines 15-20 min talk concerts by STEP advisers who play and talk about their specialty. Participants enjoy listening to those professional performances, as well as playing themselves in public.
Concert in Public Schools- out of lesson rooms and halls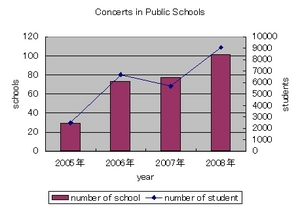 PTNA started a concert series in public schools in 2005. PTNA has been working as an intermediary of pianists and students in local schools. In 2008, concerts were held in 101 public schools and more than 9,000 students/pupils participated in.
Online Encyclopedia