3.For Piano Teachers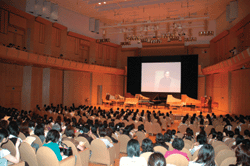 The teaching scene is always full of variety. Teachers are requested to make constant efforts for dealing with every student.
However, experience is the only essential way to learn, and if there were a hundred teachers, there would be hundred ways of teaching. Responding to different needs, PTNA offers various programs. Whether you are a seasoned professional or independent teacher, membership in PTNA can complement your professional music life. From music analysis, knowledge of the instrument, to the know-how of teaching, PTNA introduces several model cases that can be practiced right away in your lessons.
Starting from 2007, seminars have been taking an active part in PTNA branches and offices throughout the country. There is a full support system of carrying out the point in each seminar, such as the report system. PTNA supports the lifelong study of the piano teacher.
Leadership Seminar | PTNA Piano Festivals | Thorough Research Program | Foreign Study Tours
Leadership Seminar (sponsored by PTNA head office, branches, and stations)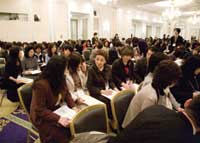 From many different points of view, such as introducing effective ways of teaching and obtaining useful information, we support the studies of piano teachers as much as possible. PTNA Piano Leadership Seminar is held in Tokyo three times a year. This seminar is directly connected to PTNA Piano Leadership Exams, and applicants are able to apply for this exam. Moreover, many local seminars are held all over the country by the PTNA branch offices. Studying about leadership through these seminars can fulfill your every day piano lessons.
PTNA Piano Festivals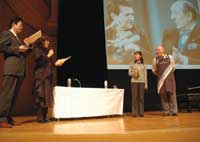 This is one of our major events by internationally acclaimed professionals. This festival is a workshop mainly focused on the essentials of artistry and the art of music. The festival, which is held only once in a few years, is a big opportunity for piano teachers from all over Japan to gather in one place and exchange information. We hope you make use of this experience for your further music life.
Thorough Research Program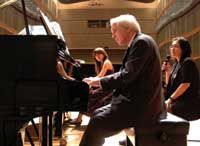 This research program is a workshop by internationally acclaimed teachers in a masterclass style form. The workshop focuses on a particular repertoire, which is usually a sequence of major works (i.e. Chopin Etudes). The program enables to study the composer and repertoire thoroughly. Model students are laureates from PTNA Piano Competition.
Foreign Study Tours
This is an irregular program that provides an opportunity to study abroad. Candidates can tour around festivals and competitions, observe lessons, and communicate with local piano teachers.