2.Membership
System for Self-Study
Due to the musical demand of high quality and diversity from students, piano teachers require self- development and study in the long run. PTNA offers a number of opportunities to explore their musicological knowledge, pedagogical techniques and artistry.
Teachers' Examination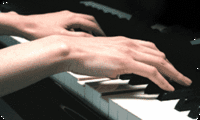 PTNA Piano Teachers Examination is intended for those who are eager to examine their teaching skills both in theory and performance, for the excellence of the art of teaching. Certificates are provided for three levels (elementary, intermediate, advanced) and each requires three curriculums (1. performance 2. seminar report 3. music theory, harmonic analysis, music history, sight reading, and teaching demonstration).
Piano Seminar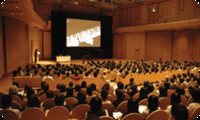 PTNA Piano Seminars are organized throughout Japan, with a variety of agenda from pedagogy, performance study, to textbook research. Active participation and presentation of reports are highly recommended.
Competition & STEP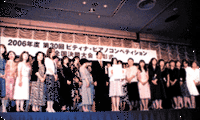 Concert stage is important for teachers to observe students' development and to have objective evaluation from third person. Recently teachers themselves go to stage to advance their performance skills.
Awards
PTNA awards excellent piano teachers, "teaches' award", who achieve outstanding results in Competition and STEP. Thesis and essays are also counted on its criteria.
What teachers do?
Administration & Adjudication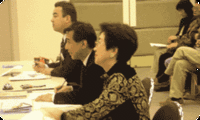 PTNA Piano competition, STEP, and other activities are planned and managed by voluntary works and spirits of affiliated piano teachers. Experienced teachers are dispatched to local areas as adjudicators and advisors.
Lecture, Performance, Writing
Member teachers are involved in piano seminars and talk concerts as performers or lecturers. Their activities and ideas, knowledge are shared via journals "Our Music", "Piano Stage" and website.
Planning and Promotion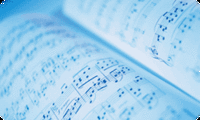 We accept the opinions and ideas from active piano teachers; topics of seminars, required repertoires of competition, external events of STEP, etc. Being always up-to-date and meet the demands in music educational field, piano teachers themselves are the actual planners and promoters.
Branches & Satellite Stations
PTNA is a nationwide association that consists of 350 branches and satellite stations. Teachers are able to involve in the local activities with a nearby branch office. Further, they are entitled to establish their own satellite stations, which enable them to take their education and musical ideas into practice.
PTNA exclusive services
PTNA has exclusive services to affiliate members to support their professional career.
Introduction of students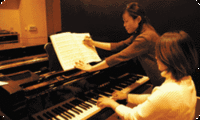 Students introduction service is offered exclusively for affiliated members. Any member can register on the online list, and wait for the students' requests. Registration and introduction are all free of charge, and personal information is securely protected. Recently, the number of agreement reaches 4,000 annually.
Library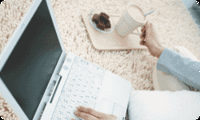 PTNA members can use variety of media to make advantage of the piano lessons. Thanks to the collaboration with Naxos, members can freely access to the music library and listen to 200,000 audio files online. Musse, the on-demand music publication service, is able to offer opportunity to buy from one piece from wide variety of music.
Insurance for business suspension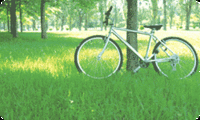 In case of illness or injuries that prevents them from work, "compensation for income", "compensation for hospitalized fee" could support teachers. Consultation service is also available at the local agencies.